How the deadline is determined
In order to calculate the deadline, we assume you can translate two pages per day. We employ a start-up time of 2 days for sending a translation by registered mail. This start-up time is included in the deadlines shown.
Where can I find the deadline?
Under 'find order', you will see every assignment that you can accept, including the deadline. This deadline is final.
It is important that you remain on schedule with your translation
The client usually has a deadline for the assignment. When you are working on the translation, the final deadline is shown when you open the assignment (figure 2). If you do not keep up with this deadline, the assignment can be cancelled. Make sure you remain on schedule with your translation.
Time zone
The deadline is in your local time zone.

Figure 1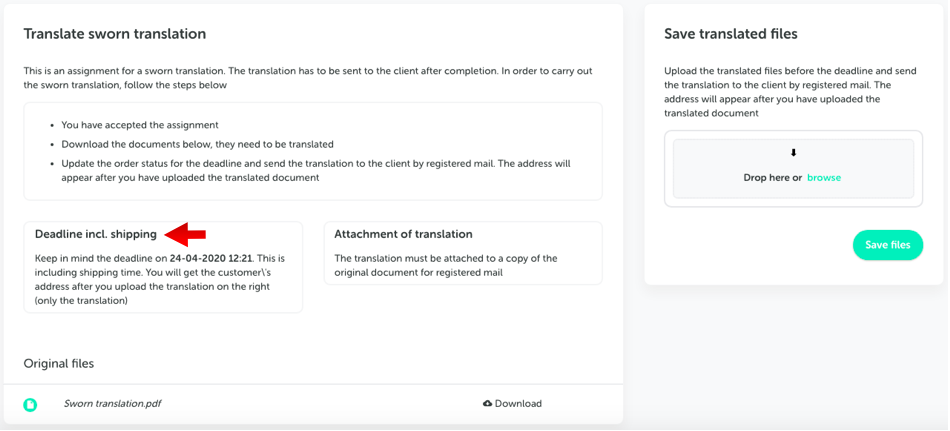 Figure 2